Borderland
$

600.00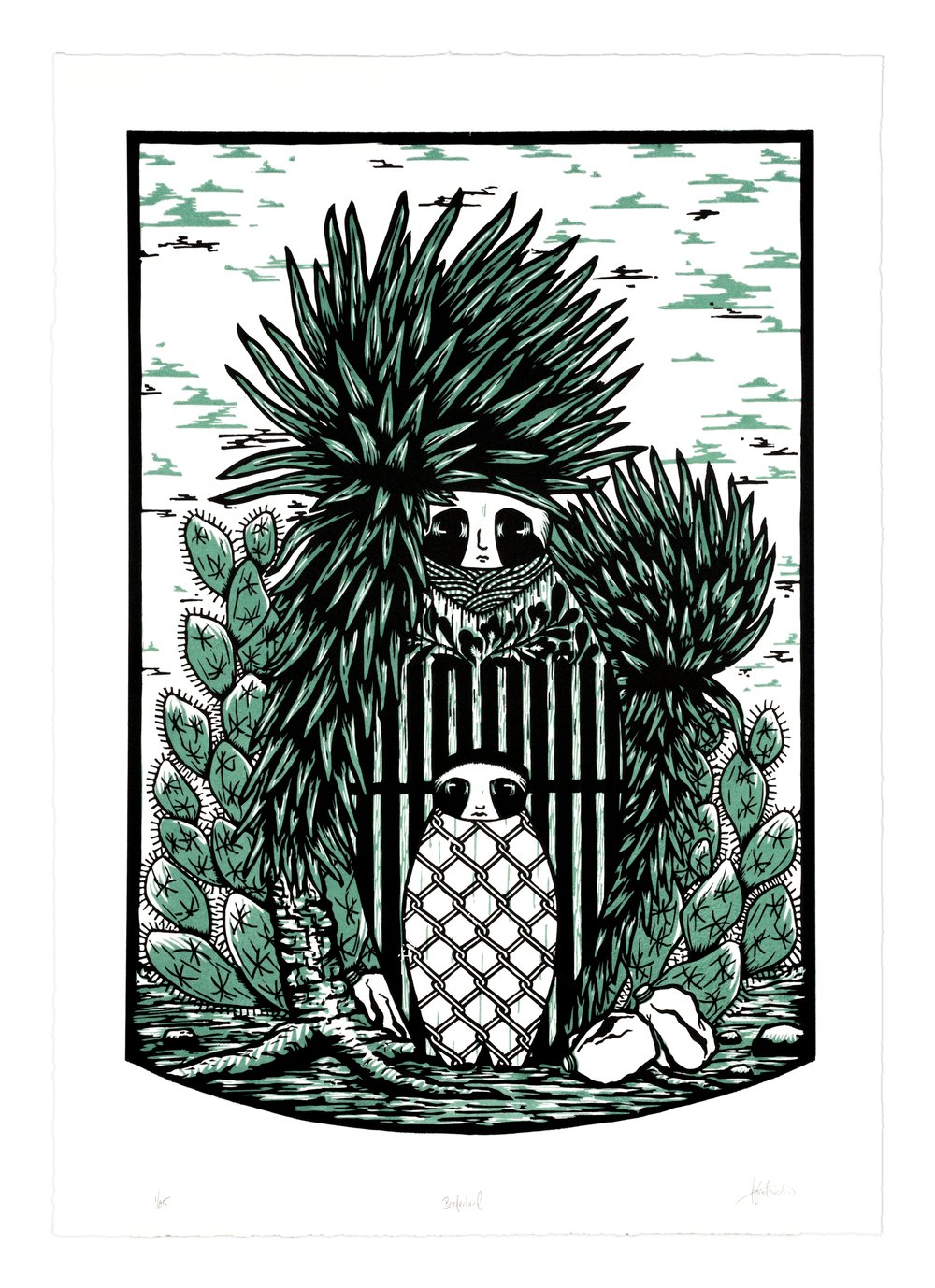 Limited edition two color woodcut by Annalise Gratovich
28 x 19.5 inches
Edition of 25
Printed by Annalise Gratovich assisted by Nicci Arnold
Published July 2018 by Evil Prints, St. Louis, MO
Photographed by Emerson Granillo
Join me in supporting the Texas Civil Rights Project as they work tirelessly to reunite families separated by the Trump administration's "zero tolerance" policy while advocating for over 350 clients across the state of Texas. A $400 contribution of your $600 purchase will go to TCRP in whole. Your purchase will come with a documentation authentication sheet for the artwork.
To make your donation tax deductible, you may make your $400 donation through the TCRP website. Send me the confirmation and I will provide you with a discount code that will lower the online artwork price to $200! For questions please contact me.
Read more about this partnership with TCRP through the above "About BORDERLAND" link, or visit my website, annalisegratovich.com.
Shipping: This print will be shipped flat, secured safely in a "folder" constructed with multiple sheets of stacked cardboard.
Share